Elite Physique University DVD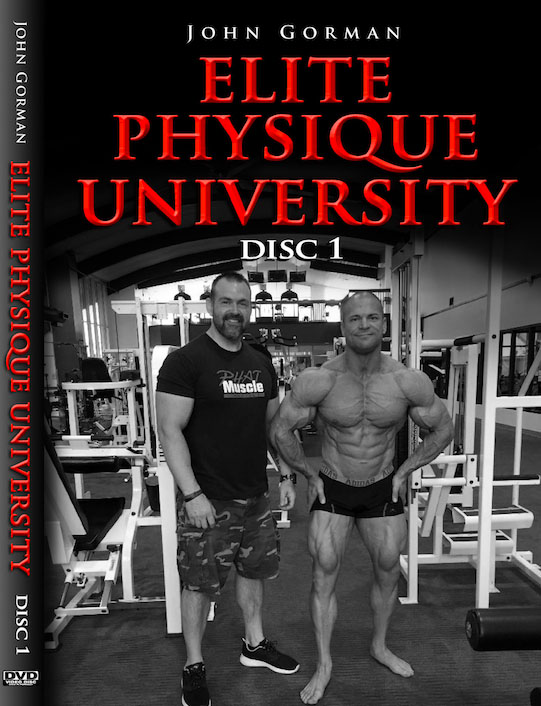 Join John Gorman in the comfort of your home as he presents his lectures that he publicly speaks on all over the U.S. to crowds of body builders, researchers, athletes, physique enthusiasts, or the serious gym member who wants to look their best. This information has helped tens of thousands of people reach their potential over the last decade through his lectures, podcasts, books, and direct coaching. The 3 lectures on Disc 1 include Cheat Meals vs Refeeds, HIIT vs Steady State Cardio, and Metabolic Capacity and Reverse Dieting. It is his honor to share this knowledge with you. Enjoy!
Click Below To Order The DVD

$19.99 + $3.99 Shipping
Metabolic Capacity And Reverse Dieting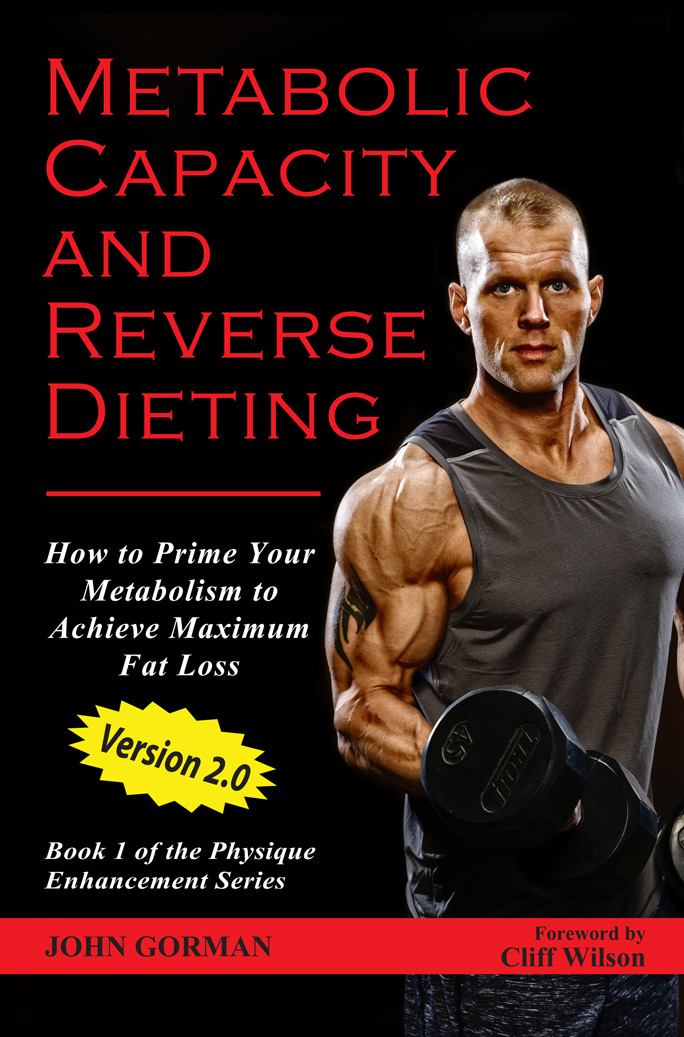 If you have ever had trouble with getting lean, or experienced problems with rapid fat gain after dieting, this book covers in detail the many different reasons people struggle to achieve the results they want even in the face of hard work and strict dieting. I will show you how to FIX these situations and work to achieve your best physique ever. This is the process I have created to help my clients reach their absolute best whether it's a professional bodybuilder, an athlete trying out for the NFL, a World Record holding powerlifter, or a mom of three kids who has tried every diet out there and wants to finally keep that 40 pounds off. This book and the information inside will help you get there.
Click Below To Order An Original Signed Copy Of Metabolic Capacity And Reverse Dieting

$17.99 + $3.99 Shipping
The Flexible Fat Loss Solution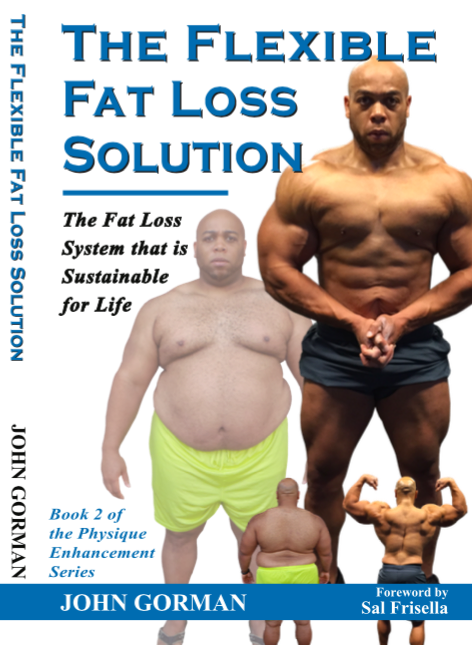 The Flexible Fat Loss Solution is a book that introduces the latest advances in nutrition and training to coincide with a sustainable approach to dieting body fat off- flexible dieting. This book covers how to set the diet up, what cardio to use, workout plans for beginner/intermediate/advanced athletes, beginner to advanced supplementation, refeeds and cheat meals, how to put all the information together, how to change the plan as you go, and a process called reverse dieting to use once the diet is over to help keep the fat off. No diet book has ever put every single piece of the dieting puzzle together to help someone keep the fat off until now. References and scientific studies are listed in the back along with a section for myths and facts around nutrition and training to cover all the bases for the reader. This book features a well rounded blend of the author's real world application and experience to go along with the latest scientific research on training, nutrition, and supplementation..
Click Below To Order An Original Signed Copy Of The Flexible Fat Loss Solution

$19.99 + $3.99 Shipping