1st Phorm Intra-Formance Review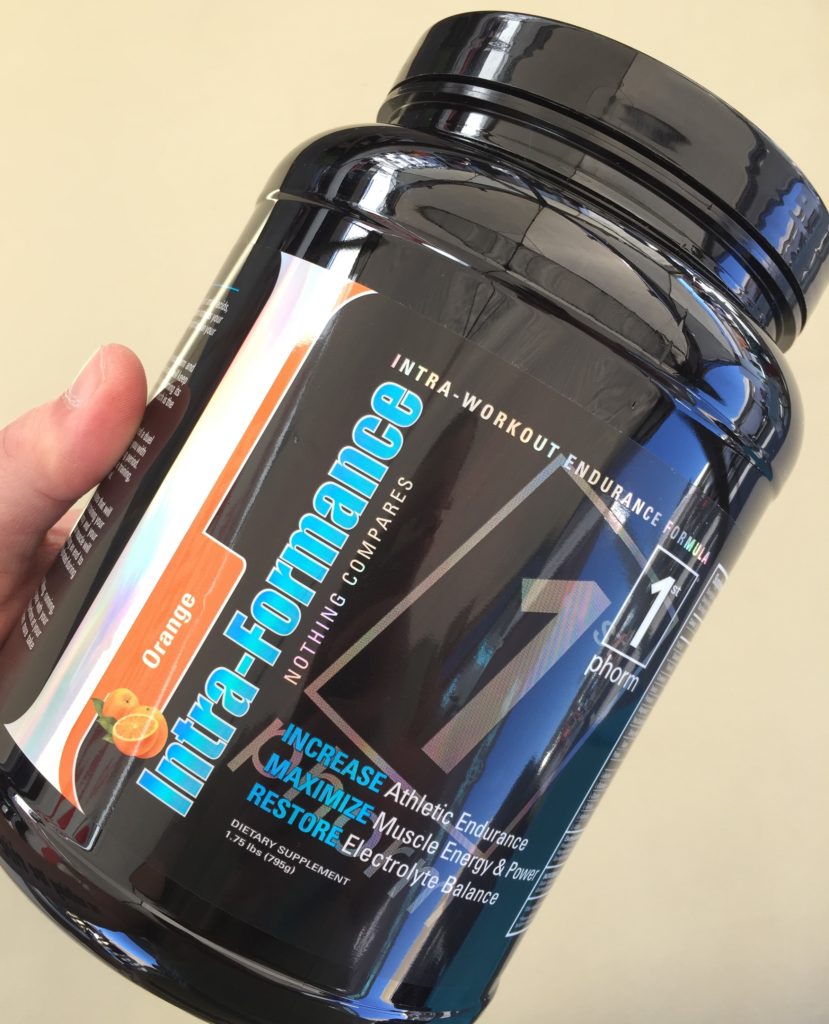 1st Phorm's newest product- Intra-Formance 
Summary of Review: I have been extremely excited to write this review and let everyone know about 1st Phorm's newest product, Intra-Formance. For YEARS I have been having my clients use intra workout carbs such as 1st Phorm Ignition along with BCAA's, and have watched it become a big difference maker in strength gains and holding onto muscle while dieting down. For a long time I dismissed the idea of recommending any other carb source during training because dextrose worked so well, so to try this new blend out was definitely stepping outside my box. Read more below as I break 1st Phorm Intra-Formance down and talk about what I have seen using it for several weeks.
Intra workout nutrition has been a staple of mine and my clients since 2011. It's something I recommend for every serious athlete that I work with and I have written about it in books, articles, and covered it in seminars and on podcasts. There is no doubt in my mind when used correctly BCAA's and carbs make for a great workout.
Let me share some anecdotal evidence from my in the trenches work with hundreds of athletes using my intra-workout protocol. Up until recently I would recommend 1-2 scoops of 1st Phorm BCAA's, carbs from 1st Phorm Ignition (glucose/dextrose/vitamins), creatine and sea salt mixed into 1-2 shaker cups of water depending on how big the individual is. Most ladies would have 1 shaker of water with 1 scoop of BCAA's, 1/8 teaspoon sea salt, and 20 carbs from Ignition. Most guys would have 2 scoops BCAA's, ¼ teaspoon sea salt, and 30-40 carbs from Ignition. Almost every client has reported to me over the years they feel stronger dieting down, they achieve greater pumps and blood flow during training, less fatigue and ability to push farther towards the end of the workout, and even higher stage weight for those that do physique competitions. (this told me they lost less muscle while dieting down)
So with such a solid protocol in place for my athletes over the last half decade I was skeptical to try 1st Phorm Intra-Formance and see if it really would feel any different. Before I get to what I saw, lets take a look at the ingredients, then I'll break down how I used 1st Phorm Intra-Formance and the protocols I will recommend for everyone and dosages.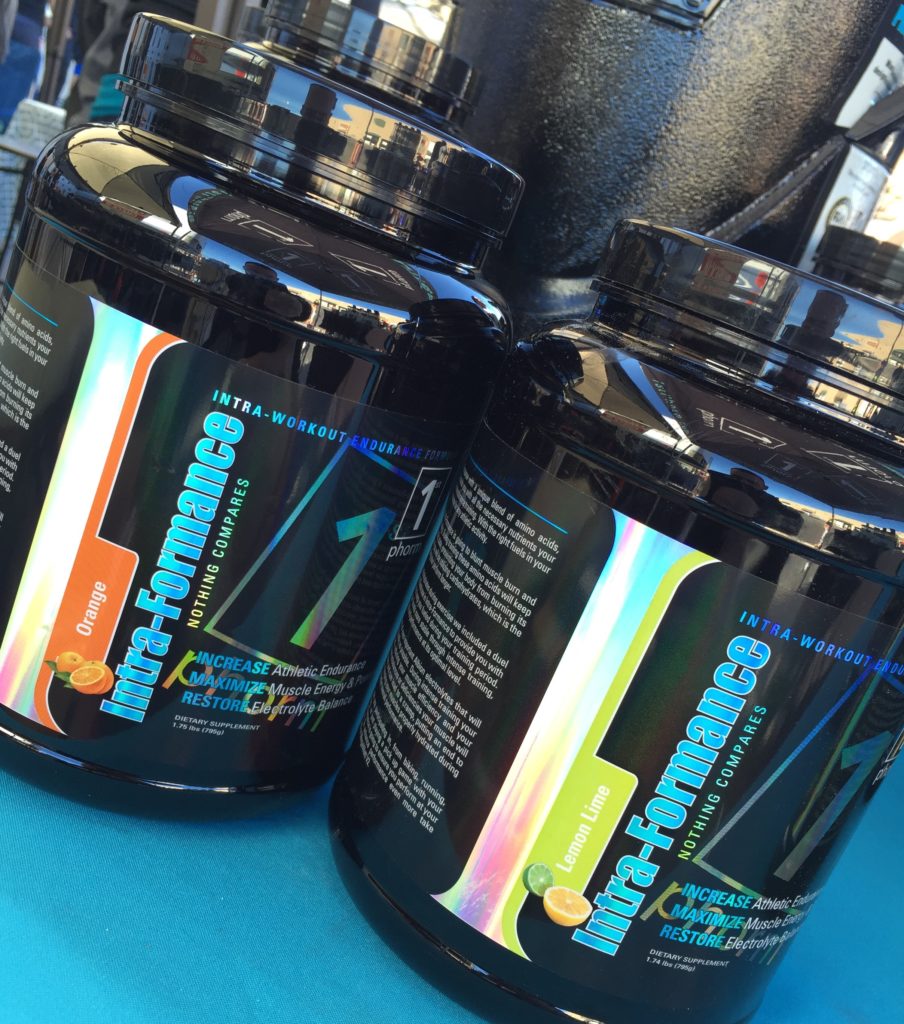 Intra-Formance comes in 2 flavors- Lemon Lime and Orange
What's In 1st Phorm Intra-Formance?-
I want to list out all the ingredients here, and hit on the key ones that I have found to be extremely important when looking for a intra-workout and endurance supplement.
1

st Phorm Intra-Formance Ingredients- 
I will keep these short and sweet while explaining how each work.
Carbs: Cluster Dextrins, and Dextrose, 18 g carbs per scoop. Cluster dextrin is an extremely good carb to add to any intra workout drink due to it providing a slower release into the blood stream compared to dextrose/glucose. It's not a slow digesting carb by any means, but the ability of it to leave digestion and enter the bloodstream is much smoother than dextrose and people report more stable blood sugar during training whereas sometimes dextrose will clear so rapidly when it's released that blood sugar can crash fast. I love the idea to blend the two together, getting the best of both worlds.
BCAA's: There's enough leucine in 1 scoop (3 g's) to turn on protein synthesis and growth, that's the main driver. I like the ratio of 3:1 of leucine to isoleucine and valine, a ratio that has been shown to work well in the bloodstream to keep blood plasma levels consistent.
Glutamine: I like that glutamine was included here for it's ability to fight back in the body when it's under "attack" during training. Another thing most people dont know is that it's also a cell-volumizer, meaning it pulls water and nutrients INTO the muscle cells making them fuller, exactly what you want during training. WIN/WIN.
Electrolyte blend: I love that sodium and potassium are included in this, along with magnesium. Electrolytes are so crucial to contraction of the muscles, esp when exercising in the gym and for rehydration of the muscle cells. Sodium in my opinion is the key driver here, and it's in two different forms here yielding somewhere in the neighborhood of 500 mg of sodium from what I can see.
Taurine: A hefty amount of taurine is served up, 1.5 g, something I have seen personally work extremely well in the gym when I take about 1g pre workout. Taurine is an amino, but it's not responsible for building muscle. It works well because it's an anti-oxidant and helps protect the body against free radicals during training or periods of high stress. I have also personally seen taurine cure bad cramps when electrolytes wouldnt.
Citrulline: A lot of people dont know that citrulline is an amino that helps with N.O. production and also reduces lactic acid. I became very interested in this amino a couple of years ago visiting the human performance lab at the U of Tampa while they tested taking 6 g pre workout. The dosage here of 2g is a very good amount and will definitely help with all the other cell volumizers to maximize cell swelling/pump in the gym. It also helps generate ATP during training, leading to better workouts than without using it.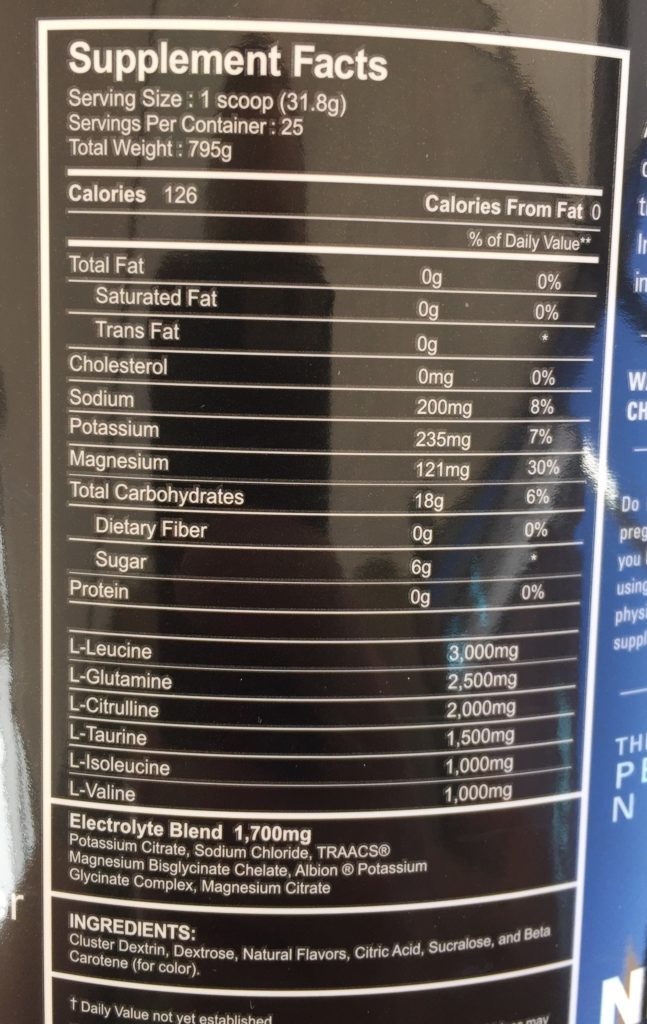 Here's a pic I took of the label for you to read.
1st Phorm Intra-Formance Results-
When I put 1st Phorm Intra-Formance to the test I knew it was going to be legit from seeing the ingredients and formulation. The pump during workouts was great, and the release of carbs as I drank about 20 oz of water with 1 scoop of Intra-Formance was about right. I used this for about 1 week to hit all my workouts, and never had any problems with stomach discomfort, blood sugar dropping, etc.
The taste of Intra-Formance is great as well, and is very smooth. On the label is says 1 scoop mixes in 8 oz of water but I used that in 20 oz of water and it's just fine. No mixing problems or chunks. I prefer the Lemon Lime flavor over the Orange, but that's just preference.
I did notice that I was able to push through my workout better, and not tire down as fast. After an hour I was still ready to train, so fatigue wasnt as noticeable. It's nice when you have carbs intra workout because they help fuel the workout instead of relying so heavily on stored glycogen/carbs/energy. It's like pouring gas right into the motor of your car for example, immediate fuel without using up as much reserves.
I also started mixing in my 1st Phorm Alpha-Cre (beta alanine and creatine monohydrate supplement) and found that it really tasted good mixed together. I used Orange Alpha-Cre myself, great way to get all the supps I like in one drink.
How To Take 1st Phorm Intra-Formance –
Here's how I have all my clients and athletes currently taking 1st Phorm Intra-Formance. For females, mix 1 scoop in 20 oz of water. Start drinking this as you start working out and have that finished by the end of the workout, or at the earliest ¾ of the way through the workout. This will give close to 20 carbs (18 to be exact) to be used intra workout.
Guys, mix 1.5 – 2 scoops in 1 liter of water, that will yield about 30-40 carbs. I have noticed most guys dont need more than this amount, and I tend to lean closer to 30 carbs for guys. That's definitely plenty, plus you dont need more of the BCAA's than what's in 1.5 scoops (4.5 g of leucine) so it's the perfect set up here for you.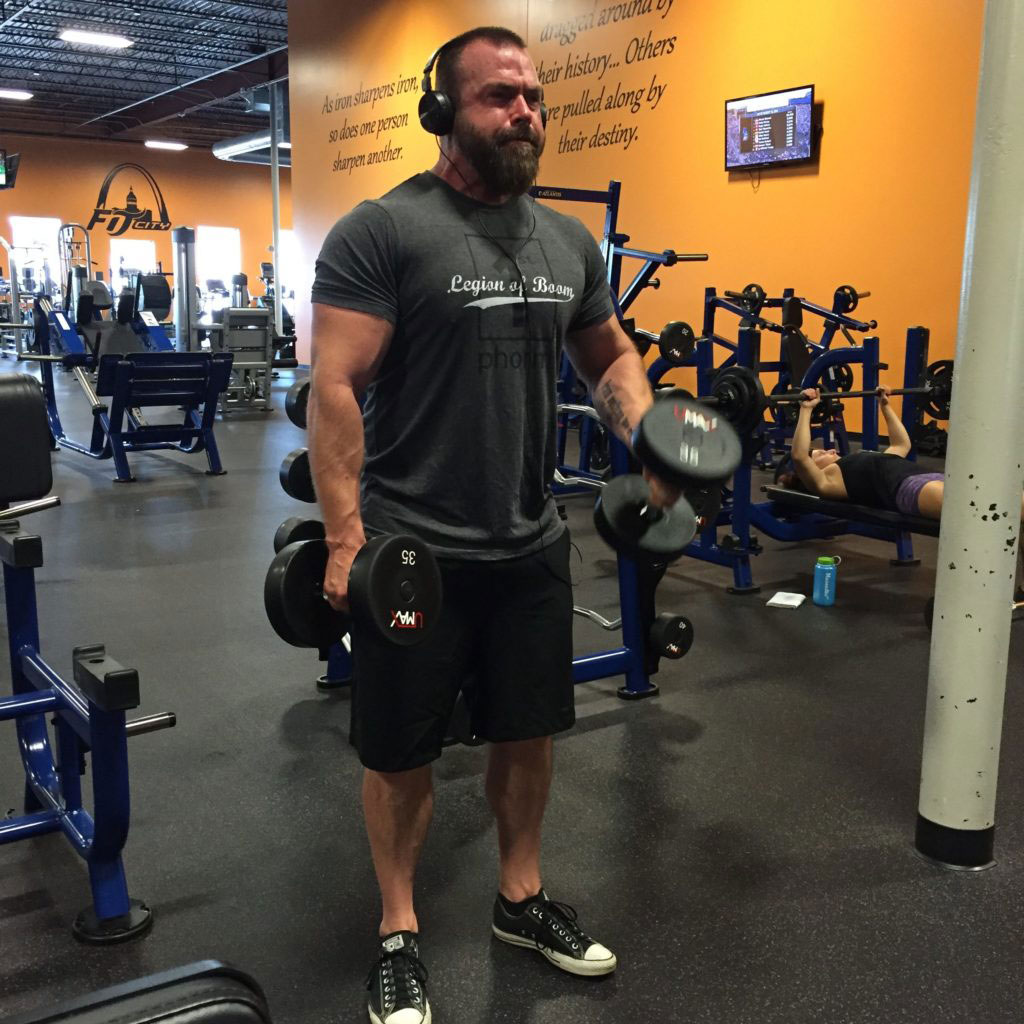 I really enjoyed the extra energy for my training sessions
Final Thoughts-
I have to say the biggest bonus to 1st Phorm Intra-Formance is the fact that's it's an all-in-one product. No more carrying a tub of BCAA's, Ignition, salt, etc etc. All you need is one tub of Intra-Formance in your gym bag and you are set because you are covered on all bases. Now that 1st Phorm Ignition can be saved to take post workout. Buying this product will also save you the cost of buying separate supplements and piecing together the right amounts of everything.
To order 1st Phorm's new Intra-Formance product, here is a link that will give you free shipping. Order HERE.