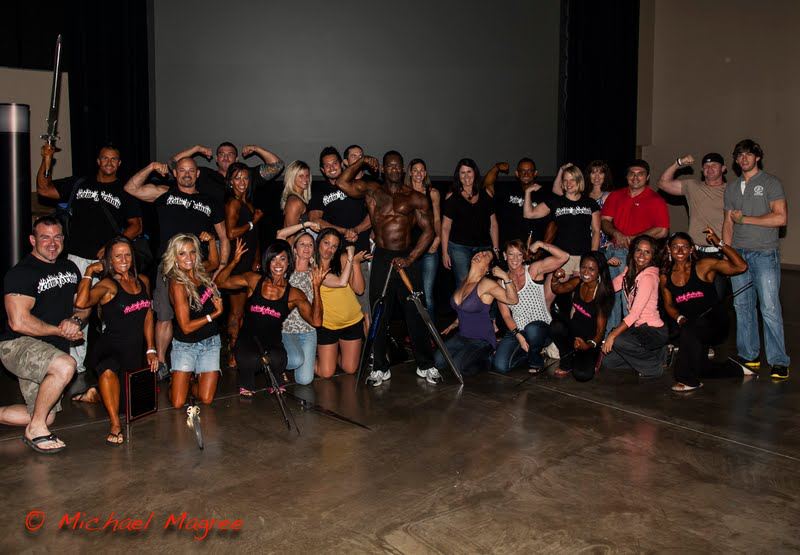 Team Gorman is made up of the two owners- John Gorman and Leslie Franklin- and the clients we have the honor of working with each year such as bodybuilders, MMA athletes, powerlifters, or folks who just want to get into shape and feel better and look their best.  Team Gorman isn't about just us, it's about our TEAM of clients.
We offer flexible dieting protocols that coincide with low cardio and the highest calories possible that we can get someone to their best shape ever with.  No more eating chicken and veggies over and over, if someone wants to diet on pancakes and eggs, it's fine.  If they want to eat a homemade burger and fries on a white bun, it's fine- if it all fits into your macros for that meal.  We diet a lot of people letting them pick their food choices and it's been shown over the years that it will NOT get in the way of fat loss.   And, no more doing 2 hours or more of cardio a day 7 days a week, a majority of our clients not even doing steady state cardio but instead a few HIIT sessions a week.  They hold onto muscle better this way, with a majority hitting new PR's in the gym all the way into the final weeks of prep.
We are very proud of our clients and their accomplishments and are honored to have a small role in their success.  In 2012 we watched Team Gorman competitors get 22 class wins, 23 second place finishes, 11 overall titles, 3 TEAM awards, 3 procards and a TON of top five finishes.
In 2013  Team Gorman competitors walked away with 71 wins- 16 overalls, 6 team awards, 5 pro cards, and a World Championship Title! 2014 proved to be even bigger with 81 wins total and 8 TEAM awards!!!  2015 proved to be a banner year as well and we are excited for each and every year to be better and better!  Since 2010 Team Gorman clients have won over 250 times to include numerous pro title wins, pro cards, overalls, class wins, and 3 World Championships in the IFPA, WNBF, and DFAC.

John Gorman
John Gorman started out as a personal trainer in April of 2007 with his own business John Gorman Personal Training and operated out of Anytime Fitness locations in the Springfield, Nixa and Republic Missouri area where he also opened and managed the Anytime Fitness gyms.  He cut his teeth in the trenches not only training people one on one, but also researching nutrition and trying different protocols on people and developing his nutrition style along the way.  He also has competed in bodybuilding contests, winning his class at the 2009 Missouri State Championships.  He has a B.S. Degree in Sports Management with an emphasis in Fitness and Wellness, and a M.A. Degree in Management and Leadership and also is a college instructor at Bryan University.   He has been a full time nutritionist and prep coach since 2010 and has written many articles currently writing for magazines such as Natural Magazine International and Natural Gainz, websites such as Fit Over Fat and Machine Muscle, given dozens of seminars and been involved heavily in the bodybuilding community nationwide since 2007.  John was also the recipient of the 2013 NPC Trainer of the Year Award for Kansas/Missouri/Arkansas Divisions, a very prestigious award and is also the host of Team Gorman's Podcast, Elite Physique University launched in late 2014.  In 2015 John published his first book, "Metabolic Capacity and Reverse Dieting" which sells very well on Amazon and at locations all over the world.  John is also a highly sought after public speaker doing lectures all over the U.S. and is also the co-owner of the Physique Summit Conference with Cliff Wilson.  John is proud to be recognized as an Elite Trainer with 1st Phorm, and sponsored by Royal Barbell.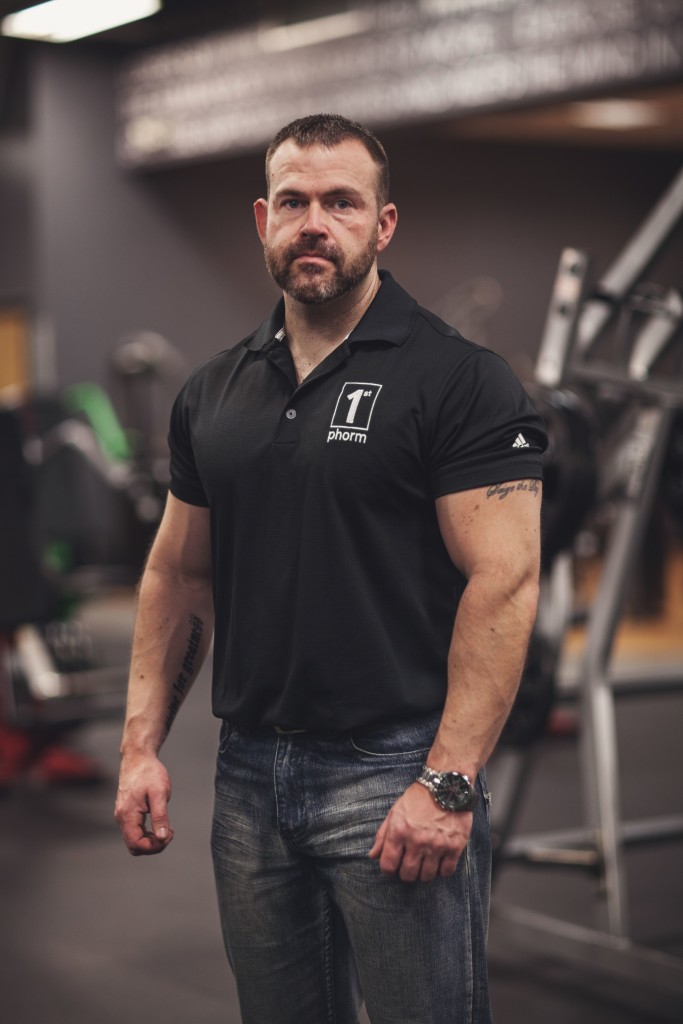 Leslie Franklin
Leslie Franklin started as a personal trainer out of the Anytime locations since 2008, and has also managed the gyms in Republic and Springfield for a couple of years.  She is a long time competitor, competing since 2007 she has been in 13 shows as an amatuer and has placed 1st 5 times, 2nd place 3 times,  and in the top 5 five other times.  She is a DFAC Figure Pro and placed 4th place in the DFAC World Championships in Miami 2012, and in 2014 got 3rd at the DFAC Spartan, 2nd at the DFAC Evolution, 4th at the PNBA Universe and 5th at the DFAC Cardinal Classic.  Leslie is a full time online coach working with a large variety of athletes, and she also has a large number of clients she works with who dont compete but just want to get into better shape.  Leslie is also a very accomplished powerlifter ranked Nationally on Powerliftingwatch.com in the 123 and 132 lb weight class and has won her class and  female best overall lifter numerous times along with being a multiple American Record holder and World Record holder in the APA in the Submasters 114 lb 123 lb and 132 lb weight classes.  Leslie is proudly sponsored by 1st Phorm and Royal Barbell.